I was chatting with one of the lovely ladies from my German course on the way home today about her daughter liking Marilyn Manson, and she told me that she thinks it is just a phase. My instant response was NEIN!! (or NO),
my
mother had said the same to me when I was 14, and now I'm nearly 30 and still loving the same things (she was then somewhat stunned that I'm nearly 30, which was nice!)!
It got me thinking - just how many people have had their parents describe their love of metal, goth stuff, black clothes, eyeliner etc as just a phase that they will grow out of, and how many have then gone through life without changing that aspect of themselves?
From this....
I was a late bloomer when it comes to the alternative/metal/goth scene. I didn't really get into metal properly (although I'd always been into rock and prog rock) until I was about 18 when something about Linkin Park made me sit up and listen. That and Papa Roach. Say what you like about the metal/alternative credentials of those bands, for many people they have been a gateway into the genre. I went on to discover Rammstein, System of A Down, Korn (late as I said) then developed my listening further as the years went on to include bands such as Soilwork, 36 Crazyfists, Walls of Jericho and Within Temptation.
via this...
So ultimately for me this has not been a phase. I'm still, if not more of the alternative type than I ever was, even though I'm now approaching my thirties. My passion for all things metal (and music in general) has got me through my life, providing a crutch when I need it and often inspiration for my day.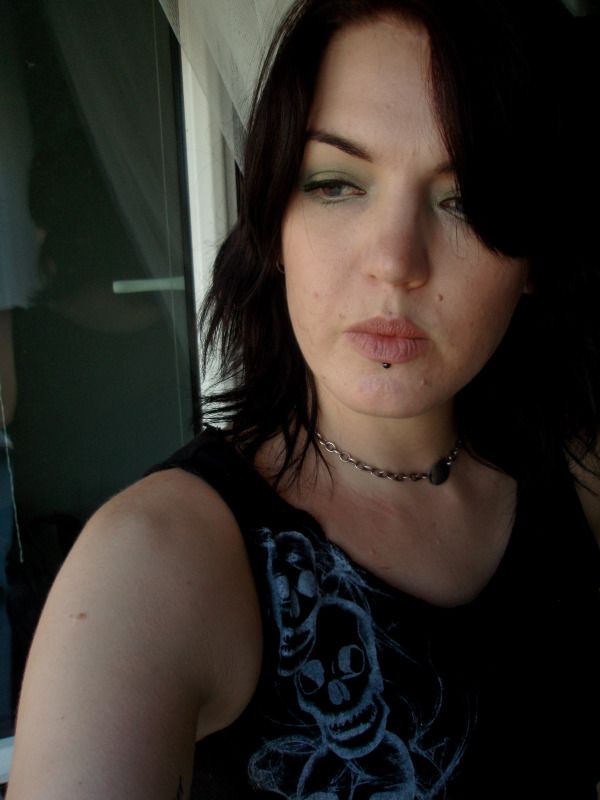 to this.
I understand why parents are quick to dismiss their children's dalliances with alternative/metal/goth scenes, but really, I think it is one of the only genres that commands a huge amount of loyalty and respect for each other and the craft, and I think this should be encouraged and applauded by parents. I've been to a few clubs in my time, and the rock/metal/goth clubs and bars are always the friendliest. There is never any pretence and the unifying sense of community regardless of language, colour, creed or faith is something that is a positive force in many young people's lives. You only have to look at the reaction to the death of Sophie Lancaster - a normal average girl who was mourned by a huge community scattered all over the world.
So parents
: I know the black eyeliner and make up can be a little intimidating, not least on your 15 year old son, but it is OK. Your child is not going to turn into a mass murderer just because they listen to Marilyn Manson. Your child will hopefully grow into the metal/alternative/goth world and appreciate the variations and the nuances. They will hopefully come to appreciate all aspects of the many different sub genres that exist and through this exploration will discover and learn new things every day. They will meet new friends, who will help guide them through their darkest times, like modern day village elders, providing comfort, support and praise when appropriate. They will undoubtedly have to deal with prejudice and abuse (hopefully just verbal) but it is OK, because they will learn to deal with it, and as a result become a stronger person. And on a real plus side, you won't have to worry about turning their favourite white t-shirt pink when they accidentally leave a red sock in their jeans.
It probably isn't a phase. And if it is, well, that's OK too. Just let them go quietly. But if it turns out to not be a phase, embrace it. Be interested. Join in. There is something in the metal/alternative/goth world for everyone. I'm going to see Within Temptation with my Mum in November, and I bought my Dad an Opeth CD for Father's Day, which I am led to believe he liked (and Mum definitely liked it).
Being a part of the alternative/metal/goth community is awesome. \m/
This article from the Guardian about grown up Goths makes for interesting reading.