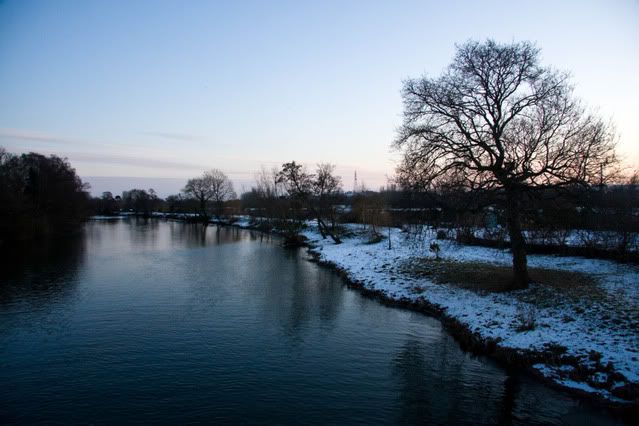 It is very very cold!! (not quite as cold as the picture, that was taken way back in January when we had actual snow here)
We came back from a weekend away in beautiful Amsterdam last night to a freezing cold house. We're having the kitchen redone and part of that has been replacing and moving the boiler to knock a wall down. No heating all weekend and below zero temperatures equalled a freezing cold house last night. It required 3 duvets and 2 wheat bags, plus 3 tshirts, a jumper, socks and tracky bottoms to sleep comfortably last night. Thankfully, the new boiler is now up and running, we have heating and hot water again and the house is beginning to thaw out.
Unfortunately the weather also put a bit of a spanner in my plans to shoot some lovely pictures of my fabulous outfits over the weekend as -5 is not really conducive to fabulous so much as layered. Jeans and multiple jumpers were the order of the weekend!!
I did however manage to get my hands on some Chanel Base Beauté at the airport :) The Lancome Cils Booster XL is nice but not as good as the Base Beauté. I'll post a full comparison review shortly.
In other news, I'm going for a makeover at MAC next weekend with one of my best friends - it's always good to get new pointers and tips and to refresh your regime every once in a while. I shall be sure to take some pictures of the results at the very least!